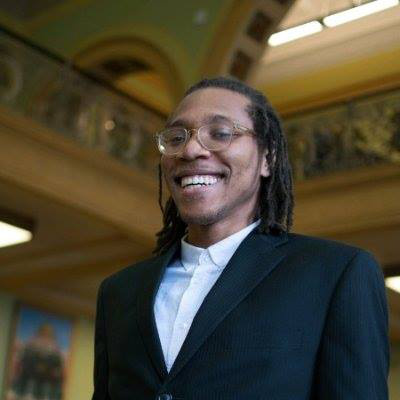 I'm a registered lobbyist and community educator in the cannabis industry.
I knew once legalization of Marijuana happened last November in MA, I need to form a group of consumers to advocate. I was hyped. Ready to work in the field of my dreams.
I was helping my first nonprofit Cannabis Cultural Assoication get it's feet wet. I was hungry for specifically get more involved with pot politics and helping others chase their marijuana dreams in Massachusetts.
I read, smoke pot (lol), bike and run.
Massachusetts Recreational Consumer Council, or MRCC, seeks to ensure the safety of recreational marijuana consumers by bridging the gaps between communities, local legislators, and Massachusetts businesses.
At least 30 Hours. But, I'm pretty much always working or atleast thinking about the legal weed industry.
I read. Reading case in point and just finish rereading "Founders at Work." I also read articles on the Cannabis industry everyday.
Fund MRCC and make sure Cannabis Cultural Association is ready to take over NYC (hometown) while I'm in MA.
Follow us on IG @maconsumers or check out massreccouncil.com
In this series we will be highlighting burgeoning entrepreneurs in the modern era. These are folks who have taken the risk of quitting or working double to quit their conventional jobs in pursuit of their passions. This is a difficult road that many never find the courage to venture upon, but the rewards are so worth it, and as you know, no risk, no reward, know risk, know reward.
This episode highlights Kamani Jefferson, who took it from the lobbies of Brooklyn apartments to being the premier lobbyist for the Massachusetts legalized cannabis industry. Taking your passions, and rolling them up into goals large enough to challenge you grow is how we find ourselves in rarified air. Read on to learn how Kamani has taken America's favorite taboo plant, and ensuring that a burgeoning new industry remains clean, ethical, and open so that people from all walks of life can toke in it's business.